In the Shoes of a Virtual Assistant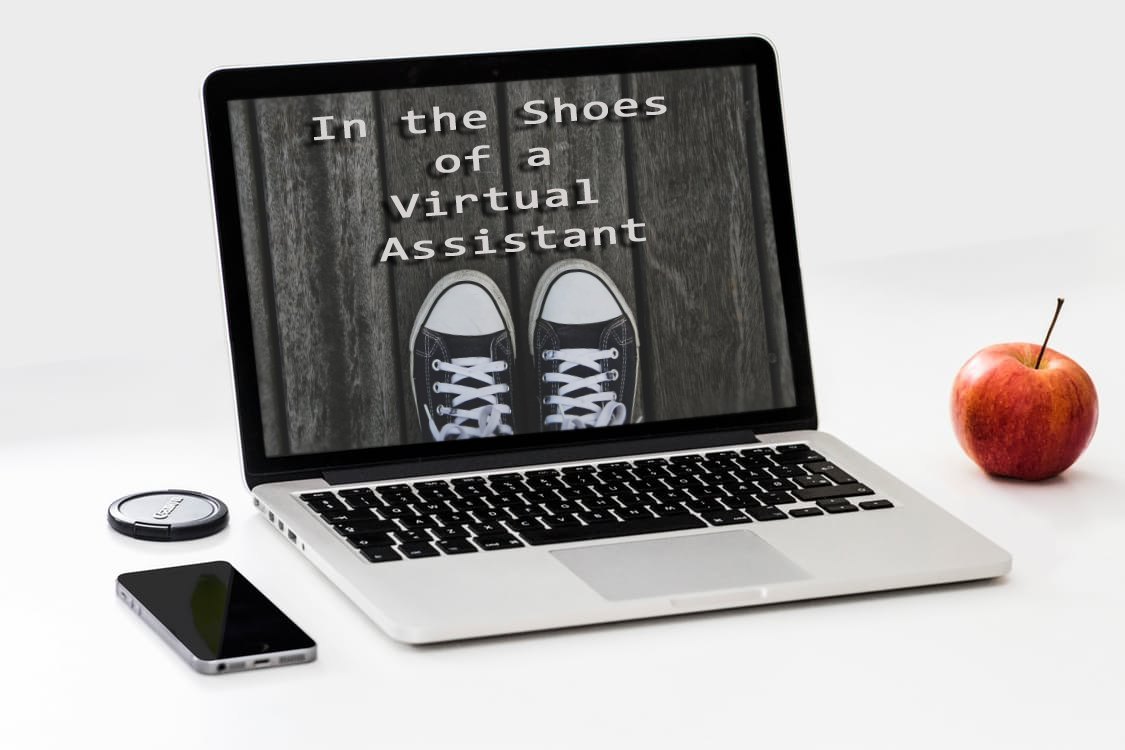 In this age of technology and innovation, some businesses nowadays no longer require physical presence to offer goods and services. As long as you have access to the internet, you can now buy and sell things online, communicate to clients from wherever, and even closing a transaction deal is just a click away. 
There are so many things and services that are available online. One of them is virtual assistance.
 
I had read some articles written by business people who are working with virtual assistants. Some of them have experiences that started like this: they saw their need for an extra hand and tried hiring VAs from those companies who offered the services at a very cheap price. They were disappointed with the VAs poor performance, which reminded me of that quote 'you get what you give.' In the end, they choose those companies that offer virtual assistance services at a reasonable price with a guarantee to provide excellent services. And it is really worth it. 
But what does it take to have a long lasting VA relationship with the clients? 
I am working as a VA for two years now and I must say that it really feels good to know that I am able to take off workloads from my clients and that they are very happy and satisfied of my performance. That's basically the very purpose of virtual assistance – to perform tasks for clients to free up some time which they can use to focus on other things that require their attention. 
Working in this industry I came to understand that you have to comprehend what your clients need. This makes us more efficient with our work; to be able to deliver on time and to independently carry out tasks right the first time makes our clients feel more satisfied, hence putting their trust on us and relying on our capability to help them achieve their goals.  
Some of the misconception with the virtual assistants is that we are only limited on doing temporary job only. The fact is that you can delegate administrative tasks to us not just for an hour or a day or month. You can employ us VAs as long as you are satisfied with our performance. 
Here are some of the tasks that you can outsource to a VA: 
Email, eNewsletter, and Content Management

 

Data Entry

 
Client Relationship Management

 

Website Maintenance

 

Research

 

Online Researching

 

Social Media Tasks

 
Our VA team is passionate on what we do. We don't just work for the sake of the task – we perform each job with care as we understand what our clients want to achieve, and we are very eager to be part of their success. Their success is our success. 
Author: Darlene Blaza, AMGS Virtual Assistant 
Ready to explore Account Master to grow?

Head Office:
Unit 9-10, 13 Collier Road, MORLEY
Western Australia 6062
PO Box 390, MORLEY, WA 6943

Operational Office:
Unit 407-408 The Centrale Bldg. Southpoint, Brgy.
Banay banay, Cabuyao City 4025
Laguna, Philippines

Extension Office:
20/F, Zuellig Bldg, Makati Avenue, Corner Paseo De Roxas, Metro Manila 1225, Philippines