7 Important Things You Need to Know Before Designing Your Business Logo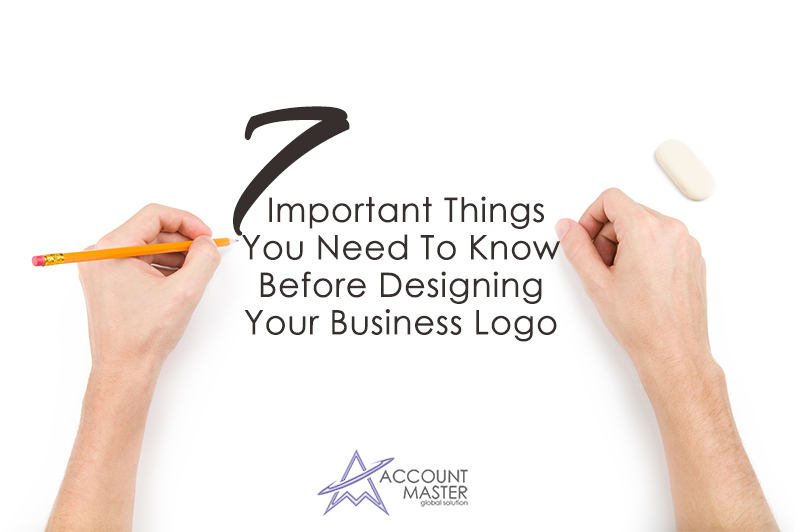 So you've finally put up your own business or have finally reopened it. Congratulations! Now there's just one finally touch to do – a business or company logo. Everyone says it's actually fun making one. But you should know that creating a logo isn't all fun and games. Sure, you need to get your artistic side on, but you have to be critical on what your logo is saying. A logo represents the whole company, what it was, is and will be. Here are 7 things you need to know before designing your business logo. 
 Research
Everything needs research. Try browsing the internet for sample logos. Look at what your business competitors' logos look like and find out what makes customer fancy their design. 
 Describe the company/business
As stated before, your logo is your company. Like a show, it's going to be the introduction, so make it as presentable as possible. Make sure it sends a message of what people expect from your business at just one glance. 
 Unique
Just because you've seen how effective your competitors' logos are, doesn't mean you have to make yours appear as similar as theirs. Make your logo different in a way that customers will be able to determine that it's yours even if a letter is missing. 
 Color matters
Whether its brown, gray, silver, black – color is the key to a very interactive logo. As the previous item said, you have to make your logo unique – and one of the ways to make sure people remember your logo is through colors. But be warned, colors can send a message, so don't just pick a shade that best favors you. 
 Fonts and letterings as well
Aside from color, fonts and letterings should enforce the uniqueness of your logo. But you don't have to invent a new font style just for the sake of your logo. You can use simple, classy and stylish ones. Make sure the font styles you use fit your business and goes along with the color combinations of your logo. 
 Make it trendy
The trendier, the more likely people will remember your logo. Nowadays, minimalism is the key to make sure the logo stays trendy. But of course, that depends on what your business caters. You can do a research on the trendiest logos of the year and start with those. 
 Keep your drafts
You'll never know when you need a new logo. Make sure to keep all of the rough drafts, no matter how old-fashioned they look. 
Want to have your logo designed or redesigned? Contact us today and we'll create the right logo for your business! 
Ready to explore Account Master to grow?

Head Office:
Unit 9-10, 13 Collier Road, MORLEY
Western Australia 6062
PO Box 390, MORLEY, WA 6943

Operational Office:
Unit 407-408 The Centrale Bldg. Southpoint, Brgy.
Banay banay, Cabuyao City 4025
Laguna, Philippines

Extension Office:
20/F, Zuellig Bldg, Makati Avenue, Corner Paseo De Roxas, Metro Manila 1225, Philippines