WHY AUSTRALIANS' MOST IN DEMAND SOCIAL MEDIA JOBS ARE BEING OUTSOURCED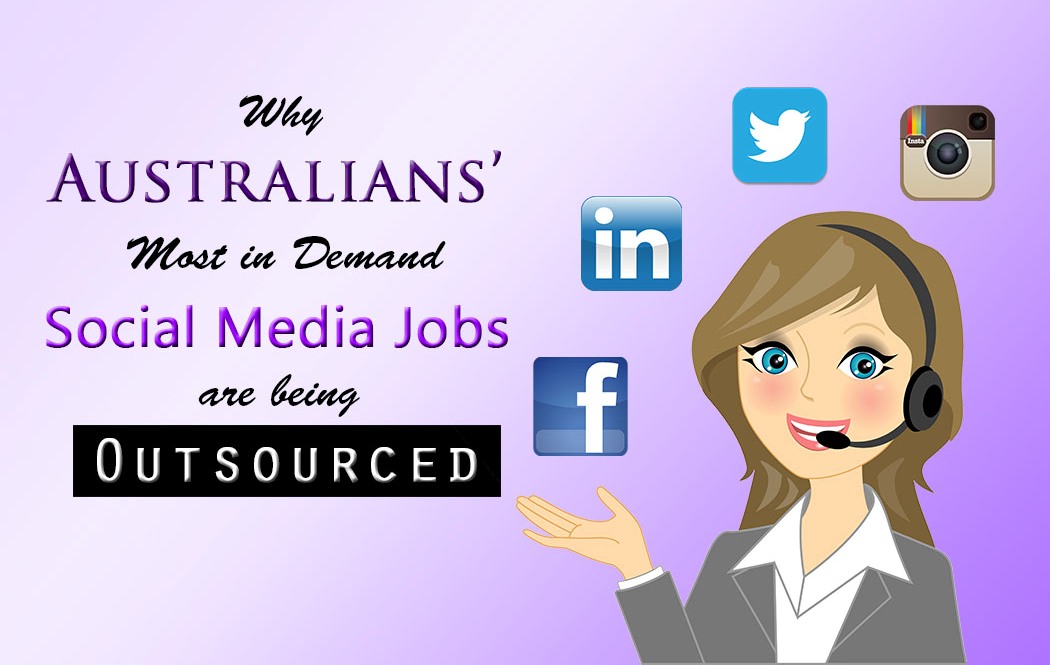 Working as a virtual assistant in the Philippines who handles four Australian Social media accounts (Facebook and LinkedIn), I came into a question, why do Australians choose to outsource their social media Jobs? 
They entrust their business accounts to be managed by someone they can only interact with through online communication. 
Facebook is still the most popular social media site in Australia. Having sufficient time in creating quality contents and effective post scheduling are essential in this kind of job.  According to Facebook, 'out of 1,500+ stories a person might see whenever they log onto Facebook, News Feed displays approximately 300,' and as a social media marketer I am competing to be on those valuable slots. 
Nowadays in a fast-moving environment, businesses who remain ahead of the line, utilizing the ways new technologies offer can multiply or enlarge the engagement of prospective customers, will be the ones that take part of the game. 
Aside from having the same time zone from Australia to Philippines, I came into a conclusion that in most cases, Australians don't have so much time to take on board or build a team of experts but instead they need someone with a wide range of skills or experienced in terms of social media advertising. They need to use most of their time to improve and focus on the core processes of their businesses, and so they seek out a person who have that excellent social media and content skill to maintain the voice of their business on demand, not just the ones who can schedule contents on social media but a person who can also create a quality content and embodied strong understanding to their business services to attract prospective customers online. Australians, especially those who are just starting up their business also have their budget tightened and so they consider outsourcing their business popularity to maintain high quality and consistent voice on social media. 
As Brian Boland (VP Advertising Technology, Facebook) advised to social media marketers and publishers – "Publish great content, content that teaches people something, entertains them, makes them think or, in some other way, adds value to their lives." 
Ready to explore Account Master to grow?

Head Office:
Unit 9-10, 13 Collier Road, MORLEY
Western Australia 6062
PO Box 390, MORLEY, WA 6943

Operational Office:
Unit 407-408 The Centrale Bldg. Southpoint, Brgy.
Banay banay, Cabuyao City 4025
Laguna, Philippines

Extension Office:
20/F, Zuellig Bldg, Makati Avenue, Corner Paseo De Roxas, Metro Manila 1225, Philippines