THE ULTIMATE BUSINESS START-UP KIT THAT YOU SHOULD HAVE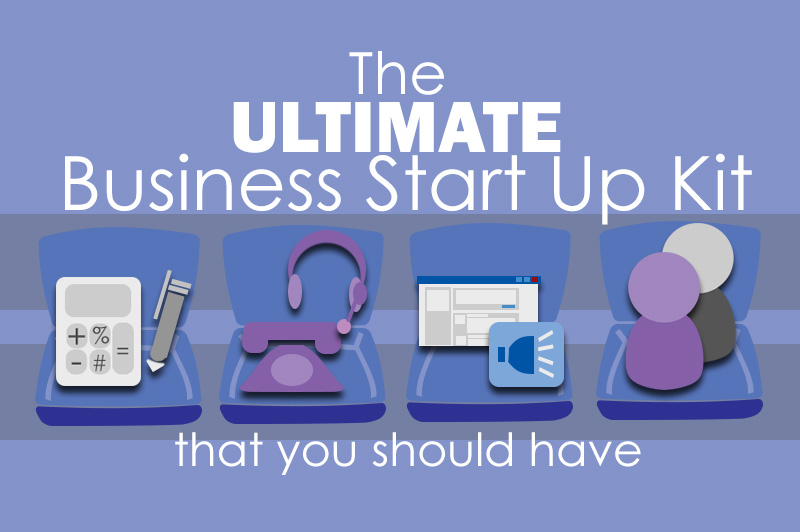 2016 had just begun and we know you can't wait to start something new for the first time or try something again. If one of those things you would like to start or try again is starting your own small business this year, then you're in luck. However, as easy as it sounds, putting all of your products on top of the shelves of your garage for people to see won't do the trick. When starting your own small business, you have to know which foot should come first. Here are the top 4 Ultimate business Start-Up kit you should have: 
No matter which direction you're looking at, money is what will keep every business together. You're going to need someone to secure record, allocate, account, and budget your business financials. Trust someone who is capable of taking good care of your investments and profits. Financial matters are usually one of the roots of failure of most businesses, and you wouldn't want to end up on the same strings. 
Customers and clients are always curious what's new, and if you're the new business in town, people will surely start piling up. Certainly, you're going to have your hands full managing other important business errands, and you most certainly cannot disregard your customer or it will make everything you're worked hard for look bad. You're going to need someone who can attend and entertain customers with their enquiries, reservations and other public relation matters. 
Displaying your products outside the window is fine, but it won't match your monthly target sales. Find someone who can voice out your incredible business through both prints and online. With today's modern technology, you're also going to need someone to find you a place in the internet. Letting your customer know your business's existence will surely hike up your sales. 
Lastly, you will have to provide your workers their necessary benefits for them to keep working hard for you. It won't make sense to your employees if you demand quality services without providing them what they need. 
These are just the basic start up kit. You can expand more once your business began to boom up. Excited to get started? Contact us today and we'll help you set up your small business! 
Ready to explore Account Master to grow?

Head Office:
Unit 9-10, 13 Collier Road, MORLEY
Western Australia 6062
PO Box 390, MORLEY, WA 6943

Operational Office:
Unit 407-408 The Centrale Bldg. Southpoint, Brgy.
Banay banay, Cabuyao City 4025
Laguna, Philippines

Extension Office:
20/F, Zuellig Bldg, Makati Avenue, Corner Paseo De Roxas, Metro Manila 1225, Philippines