THE SIGNIFICANCE OF CREATIVE AND WEB PROFESSIONALS IN BUSINESS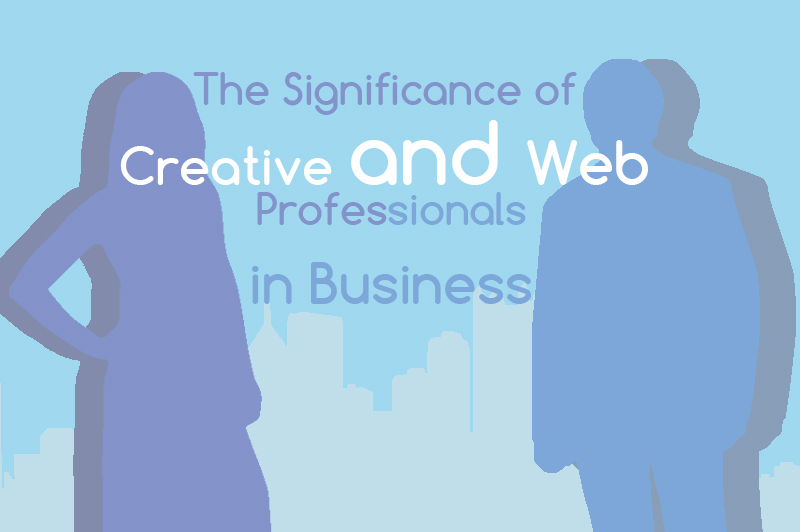 Over the past decade, the world wide web had been the most effective marketing strategy used by entrepreneurs. Millions of people are into social networking sites, making it the perfect tool in advertising your business. But generation nowadays is smarter when it comes to product selection – they tend to gravitate to quality advertisements. And this is where graphic and web designers come in the picture. 
One key in successfully creating market demand is through graphic promotion. With social media sites like Facebook and Twitter, one cannot simply get their brands be recognized online without a striking appeal to the consumers. May it be a conspicuous catch phrase or theme, visual campaigns are still the most effective form of promotion as it lasts longer in people's mind. Here are four reasons why you should hire creative and web professionals: 
Aside from artistic abilities, designers possess superb skills when it comes to computer, communication, and analysis – all which is vital in creating top-notch designs.               

 

They're capable of interpreting business needs and provide a creative concept that will suit the  purpose.

 
Web sites had been an essential marketing tool as 40% of the world's population have access to the internet. Many small businesses thought that owning a page on social networking sites are enough for advertising, but having their very own domain can create the real business impression on potential clients.

 

Quality 

graphic designs

 create better brand recognition and gives instant credibility to the business. Impressive brochure and logo designs are also crucial for advertising the business as it can prompt the consumers in acquiring products and services.              

 
To conclude this article, every business needs to seek growth as marketing will always be the most indispensable part of it. With modern technology, one does not simply rely on social media alone for advertising; with millions of global competitor over the internet or out in the world of entrepreneurship, it is a necessity for a business to have a visually appealing presence and create a  long-lasting image for themselves. 
Contact your nearest creative and web professionals and see how they can improve your marketing ventures. 
Ready to explore Account Master to grow?

Head Office:
Unit 9-10, 13 Collier Road, MORLEY
Western Australia 6062
PO Box 390, MORLEY, WA 6943

Operational Office:
Unit 407-408 The Centrale Bldg. Southpoint, Brgy.
Banay banay, Cabuyao City 4025
Laguna, Philippines

Extension Office:
20/F, Zuellig Bldg, Makati Avenue, Corner Paseo De Roxas, Metro Manila 1225, Philippines