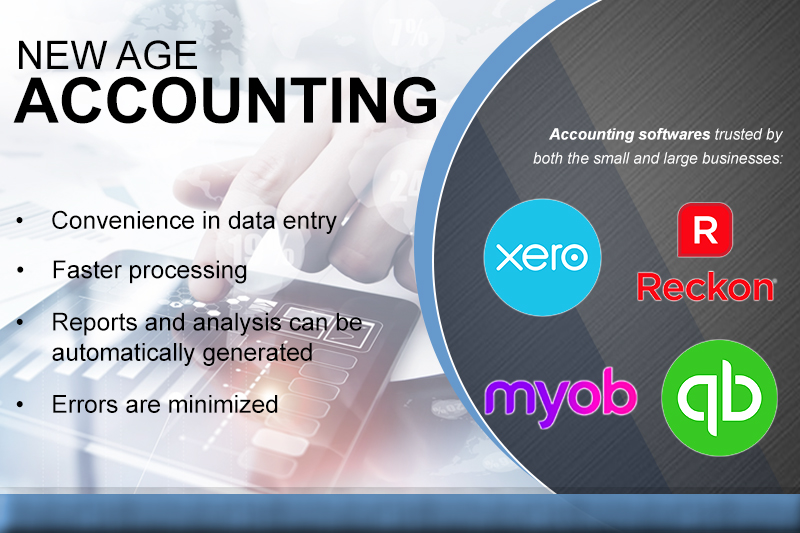 Whenever we hear the word 'accounting', what always comes to mind are accountants dealing with countless figures written in columnar worksheets and manually computed with the conventional calculators or we picture them putting in all necessary formula through MS Excel. As much as every office tasks got their corresponding apps available in the Internet, various accounting softwares had come forth to make our accountants/bookkeepers' work more efficient and easier.
Accounting data processing requires precision and mastery, and in this age working with large amount of digits can compromise the accuracy of the data in use. Computerised accounting can simplify many tasks and present apparent advantages over manually performing the accounting process. Here are some advantages of using accounting softwares:
Convenience in data entry
Faster processing

Reports and analysis can be automatically generated

Errors are minimized
Accountants/Bookkeepers are encouraged to acquire certification to indicate expertise in using accounting softwares. Listed below are the accounting softwares popularly-used and trusted by both the small and large scale businesses:
Nowadays there are outsourcing companies providing solutions with a team of professional bookkeepers who are experts in performing accounting-related tasks using the most trusted softwares. Not only you can rest assure that you are getting high quality accounting or bookkeeping services for your business; you will also have peace of mind that your financial matters are dealt with in the most professional way.
Ready to explore Account Master to grow?

Head Office:
Unit 9-10, 13 Collier Road, MORLEY
Western Australia 6062
PO Box 390, MORLEY, WA 6943

Operational Office:
Unit 407-408 The Centrale Bldg. Southpoint, Brgy.
Banay banay, Cabuyao City 4025
Laguna, Philippines

Extension Office:
20/F, Zuellig Bldg, Makati Avenue, Corner Paseo De Roxas, Metro Manila 1225, Philippines